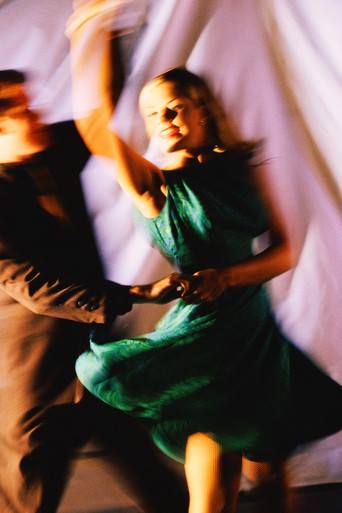 Tuesdays
6.30pm-8.00pm (Beginners and Improvers)
Fraser Tech Clubrooms
$120 pp (10-lesson concession), $15 pp casual rate
Mo'Jive is a blend of Latin and Rock 'n' Roll but it's danced to all genres of music, including top 40 hits. This makes it the most useful of all the partner dances. It's also one of the easiest to learn because there's no complicated footwork, and it can be danced in crowded pubs, clubs and at parties.
If you haven't seen Mo'Jive danced before, drop into the clubrooms on a Tuesday night and watch a class in action.
If you're keen to join a class, send us an email. You don't need to bring a partner.
Everyone starts here. This class is for those of you who have either never danced or have a little dance experience but not in Mo'Jive. We've chosen moves to teach in this level which are fairly easy. Your teacher will let you know when you're ready to move up to the next level.
When you've gained a little confidence dancing the beginner moves, your teacher will move you up to this level. The moves become more challenging and we introduce timing changes and "trust" moves.
Routines at this level will include double-speed spins, and you'll be taught the tamer drops and dips. Your teacher will let you know when you're ready to move up to this level.
At the moment this class isn't running, but if you're interested please email us to register your interest.